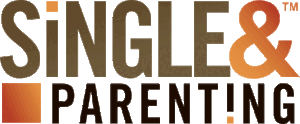 About Single & Parenting Groups
Other people don't truly understand how tough it is to be a single parent—day after day after day. Sometimes you want to give up. And that's a normal reaction—you're doing the job of two people. You should be tired.
The thing is, you deeply desire to do what's best for your kids, but you worry that you can't. Sometimes it's all you can do to survive from one day to the next.
So what can you do?
Single & Parenting groups address these concerns. You'll discover how to deal with your deep-down worries and your day-to-day struggles.
At a weekly Single & Parenting group, you'll meet with other single parents to learn and discuss some amazing parenting strategies and hope-filled insights.
How a Single & Parenting Group Works
At a Single & Parenting group, you'll participate in video seminars that explain how to:
Wisely encourage your kids to obey
Help your hurting child
Eliminate debt
Deal with verbal onslaughts
Figure out what your emotions are telling you
Plus, you'll develop meaningful friendships with other single parents, who, like you, are tired of hectic mornings and chaotic evenings, the kids fighting, and a never-ending to-do list.
The 2023 session will run from September 13 - December 6 and meets from 6:30-8:00pm.  *Note: there will be no group on November 22 and October 25 starts at 6pm.
There is a suggested donation of $20 to cover the cost of books, and scholarships are available.
If you are new to Linwood, you may Pre-Register your children for our Wednesday night programming (birth-5th grade). Youth programming is also available for grades 6th-12th.
Register Now