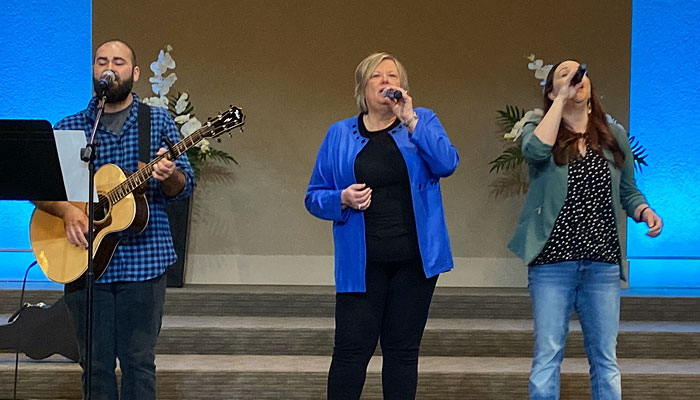 We believe here at Linwood that we are a "Family of Families." We do this by serving all families across the generations. We are proud to say that every Sunday is a unique Sunday. We blend our worship styles both musically and atmospherically. We love our families and want to engage with them. We do this by having Sunday morning worship at 9:00 am & 10:30 am. Come worship with us as we glorify our Lord and Savior.
Some Things to Expect From our Services
Expect practical teaching reflecting our real world. We don't shy away from God's truth.
Expect music that reflects both contemporary and traditional, but blended tastefully. We designed service flow to maximize engagement with the Holy Spirit.
Expect families to be themselves. No one is perfect. Come as you are and be ready to be embraced as one of our own – no strings attached.
Expect the unexpected. We serve a God of the impossible. As we grow, serve, and follow Him, we know we will be transformed daily.